Elberta-Utah County, Utah
Suburban Land Reserve
LEI, along with consultants from around the country, have been instrumental in the preparation of the Goshen Valley Specific Area Plan located in Utah County.  The area covered by this plan is approximately 65,000 acres extending 13 miles north of Elberta and 5 miles south, with an approximate width of four miles.  This area includes a large future industrial area as well as both residential and commercial development areas.  LEI has worked with Utah County's Commissioners, Planning Commission, and Staff throughout the implementation of this Specific Area Plan.  The preparation of the Planned Community Zone (P-C Zone), Community Structure Plan (CSP) and the Development Standards were also prepared in conjunction with this Area Plan.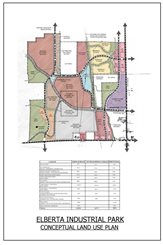 Project Experience
Project Management
Civil Engineering
Government Processing
ALTA Surveys
County Coordination
General Plan Amendment